WVSU Opens New Convocation Center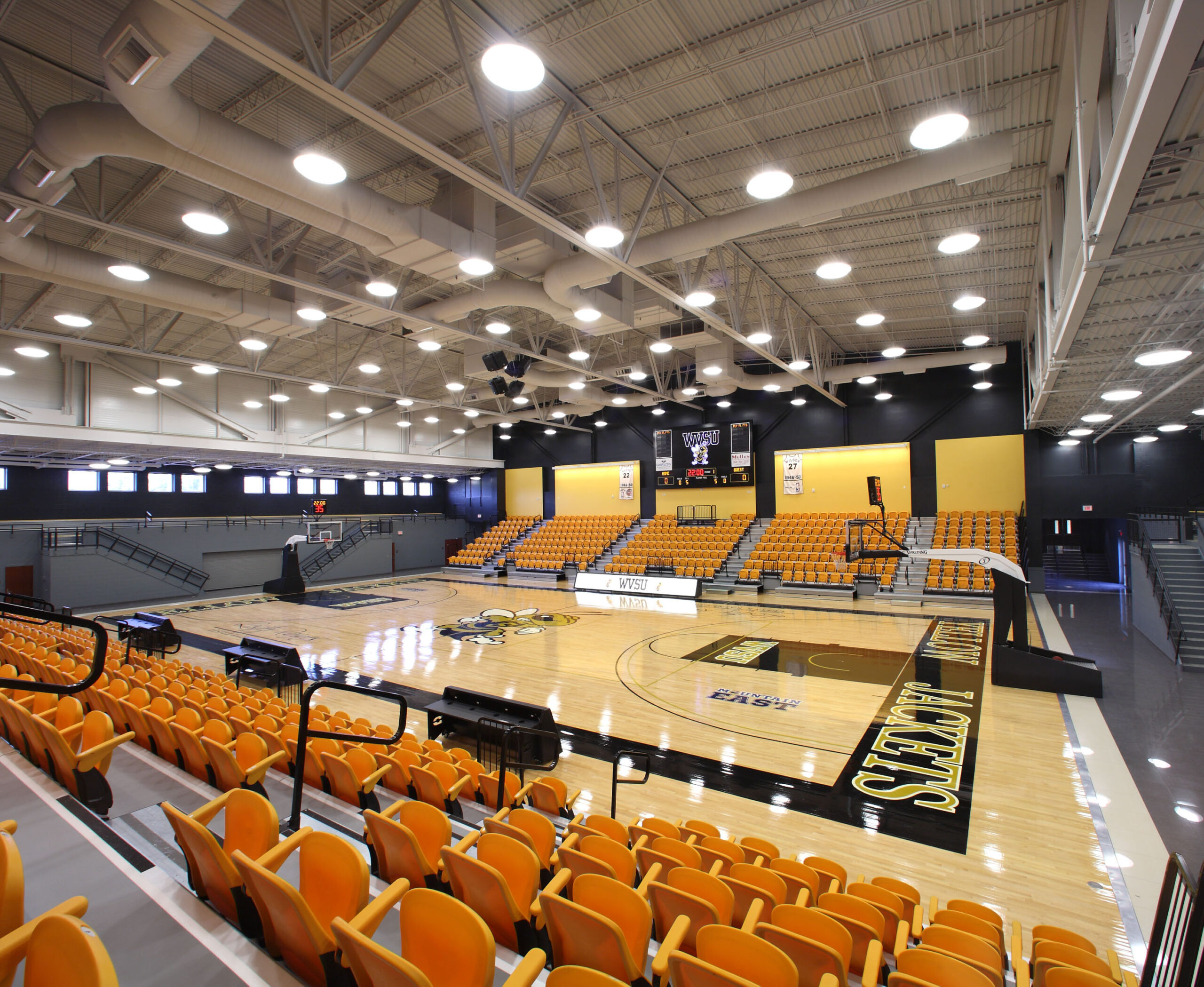 The State Journal | March 7, 2014
Institute, WV – It was a great weekend to be a Yellow Jacket.
The D. Stephen and Diane H. Walker Convocation Center at West Virginia State University was dedicated and hosted its first basketball doubleheader March 1.
The new arena replaces Fleming Hall as State's home court. Fleming Hall had been in use since 1941.
In 2010, the West Virginia Economic Development Authority authorized the issuance of lottery revenue bonds to support capital improvement projects for higher education institutions throughout the state. It dedicated $15 million to support renovation of Fleming Hall and the addition of the Convocation Center.
Lengthy process – The 18-month construction began in 2012.
"It's beautiful, state of the art," said men's basketball head coach Bryan Poore, a WVSU graduate and Winfield native. "I don't think anything is missing. It's going to be a great recruiting tool for our university, not just for the basketball programs. It's something that our whole community can be proud of."
Poore said the new facility is perfect for an NCAA Division II program.
"Obviously, at a Division I program, you would need more room," he said. "But here, the crowd is going to be noisy. It will match anybody's that I have seen at the DII level. We're very proud to have it.
"Fleming Hall is near and dear to my heart. We won five championships in that building (during Poore's 15-year career at WVSU). It was a lot of fun to play in."
Fleming Hall court was just 86 feet long. Regulation length is 94.
"We didn't tell our opponents that," Poore said with a grin."
World class facility
"The Convocation Center spotlights West Virginia State University's dedication to excellence," said Brian O. Hemphill, WVSU president. "It will increase campus visibility and provide services that allow students, staff and members of the State family to come together with a true sense of campus and community pride."
The new arena, attached to Fleming Hall, includes high-tech study areas, classrooms, computer labs, a physiology lab, offices, training facilities, locker rooms and other amenities. It will serve as the home court for the WVSU men's and women's basketball teams and the women's volleyball team.
"It is truly a world class facility and one that we can be proud of," said Sean Loyd, WVSU athletic director.
Other campus additions include new dorms and an athletic facility located at Dickerson Stadium at Lakin Field.
"The things that President Hemphill has been able to push through are phenomenal," Poore said. "The dorms are going to be as much of a recruiting tool as anything, along with the new football facility. In another eight months, this campus is going to be completely transformed.
"There's a lot of positive energy that has spread all over our campus."