New Martinsburg Police HQ + Municipal Court Building To Be Community Hub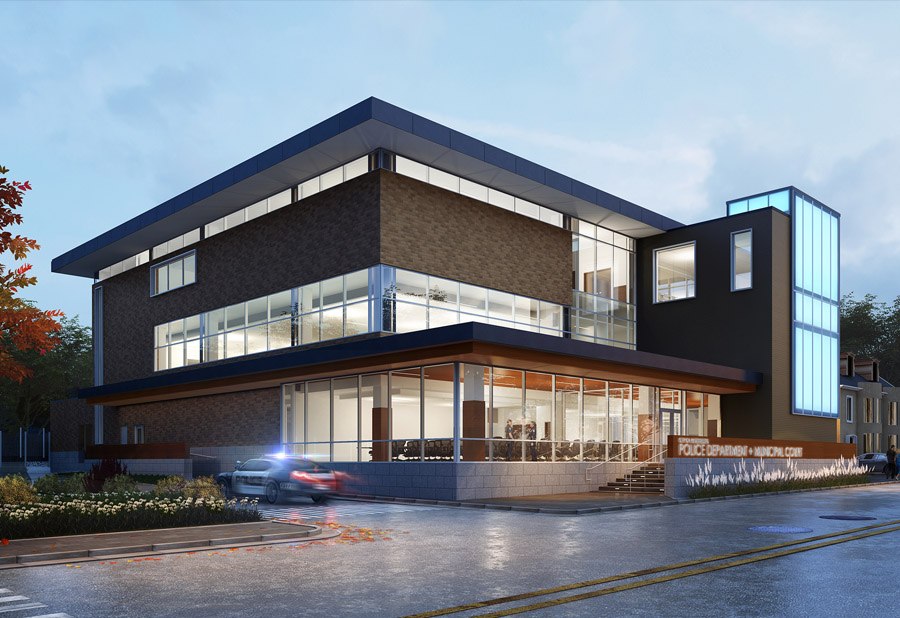 WV MetroNews – Martinsburg, West Virginia
It's set to be a state-of-the-art public safety building that will serve the community in many ways. Martinsburg Police Chief Maury Richards said the new Martinsburg Police Department and Municipal Court building under construction along Race Street downtown is a custom model.
"It's going to be 33,000 square feet, which is triple the space we have right now — three stories; the first two are going to be police facility and then the top, third floor is going to be our municipal court, which is, once again, you talk about State of the Art — no one's ever seen anything like this. It's just going to be absolutely amazing." Richards said the building will be home to the new "Mayor George Karos Community and Training Room" to provide training space not only for the police department but also for community meetings. Chief Richards added wherever he goes in the state, people are shocked to hear the building is paid for.
"It's almost going to be a $14 million project. And this is what the amazing thing about this is, not one penny was borrowed, and this is a real tribute to the vision and leadership of our great Mayor George Karos, our City Council, and our fantastic City Manager Mark Baldwin, the best in the state. This was planned for, this was paid for. This was paid cash." The building is tentatively scheduled for completion by the end of this year.