Silling Architects: A Focus on Court Facility Planning and Justice Architecture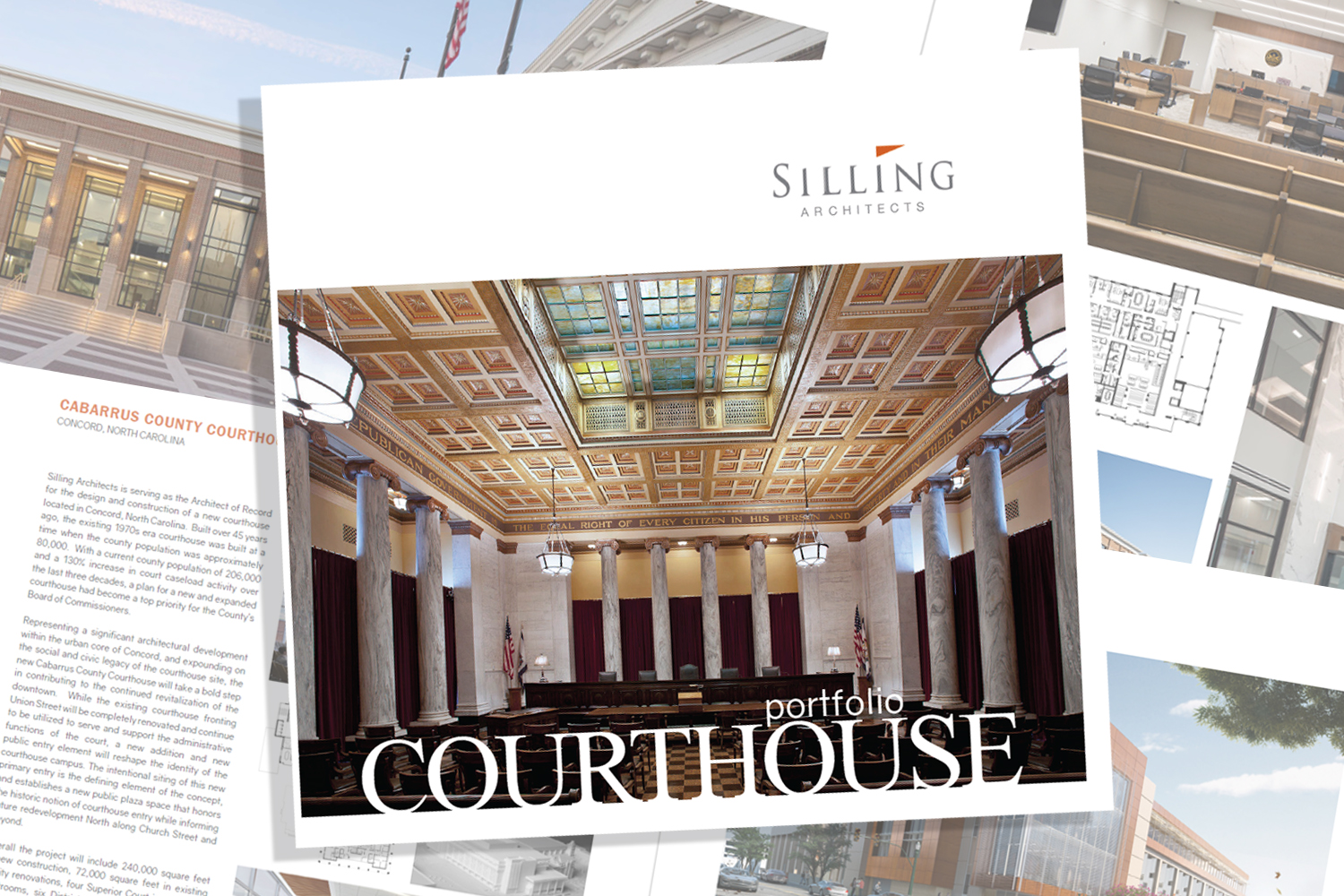 Established in Charleston, West Virginia in 1902, Silling Architects specializes in court facility planning and justice architecture design for municipal, county, and state governments throughout the United States. A quarter century ago, the current principals at Silling Architects, building on the firm's tradition and experience of nearly 100 years of public architecture, followed their passion for designing The Courthouse, the iconic representation of the American justice system and the most significant local symbol of democracy in our communities. The vision was born in 1995 with a new county judicial center in the small town of Winfield, West Virginia, and over the past several decades the firm and our associates have led over 70 courthouse projects nationwide totaling approximately 10 million square feet and 500+ courtrooms.
Throughout the last 25+ years, we have continued to invest in our people and evolve our collective understanding of The Courthouse. Our experience has served to deepen our dedication and crystalize our project approach and planning principles which result in unparalleled functionality, and a timeless response to the broader context in service to its' community for generations.
Modern technology and the dedicated support of our offices and associates located across the country enables an extraordinary level of client service and highly effective collaboration for projects located anywhere throughout the United States. We blend both in-person and virtual support to fit the particular needs of each justice project. Client service is built on an understanding of each project's unique composition and complexity of stakeholders. Every project is led throughout the process by our firm principals, courthouse planners, and designers who provide the collective experience embodied in $2.1 billion in courthouse construction value.
We invite you to examine the wide variety of courthouse projects within our portfolio by simply downloading the PDF below. As will be seen, each project is a unique response to the many factors of commodity and culture. Indeed, each courthouse is a highly customized design located in both intimate communities as well as large metropolitan areas, speaking to the particular nuances of each project's context, both in terms of place and time.
PDF Download: