Silling + CannonDesign Team Begin Work on Second Courthouse Project in California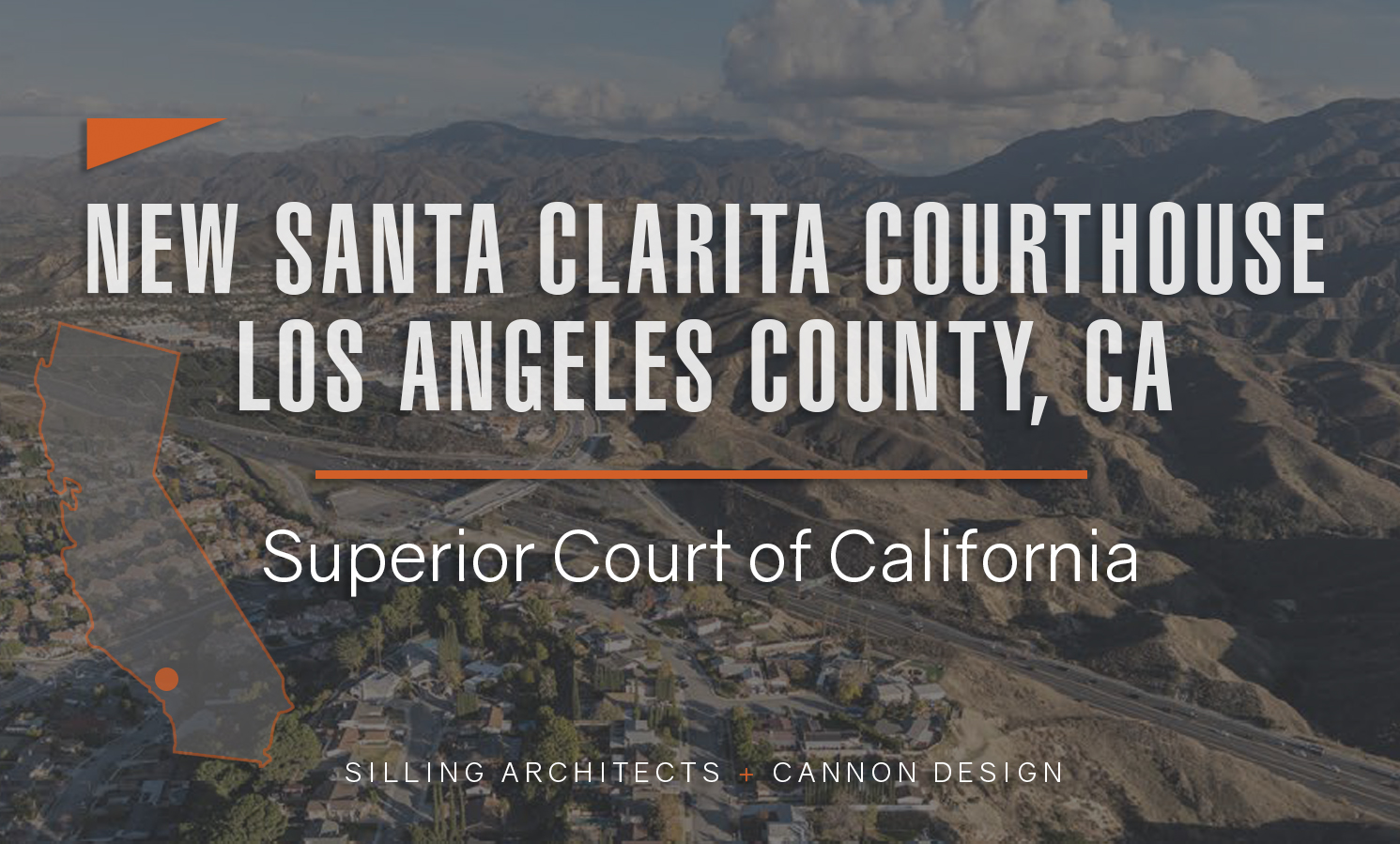 We are extremely excited to announce the selection of Silling Architects + Cannon Design for Criteria Architect Services and our second courthouse project in the state of California—this one serving the Superior Court of California in Los Angeles County! The new $390 million Santa Clarita Courthouse will be delivered using the Judicial Council of California's design-build delivery method and will entail the design and construction of a 278,000 square foot, 24-courtroom courthouse in the city Santa Clarita.
The Project includes secured parking for judicial officers and sustainability measures, including, but not limited to solar generation and EV chargers. The facility is anticipated to be between 6 to 10 floors plus a basement and includes judicial chambers and administrative support area. Major functional components also include central holding, jury assembly, family law, and self-help. The project will replace two county-owned court facilities: the existing Santa Clarita Courthouse and Sylmar Juvenile Court and allow for the relocation of nineteen dockets of caseload from another LA County courthouse.