New Raleigh Sheriff's Office Unveiled at Ceremony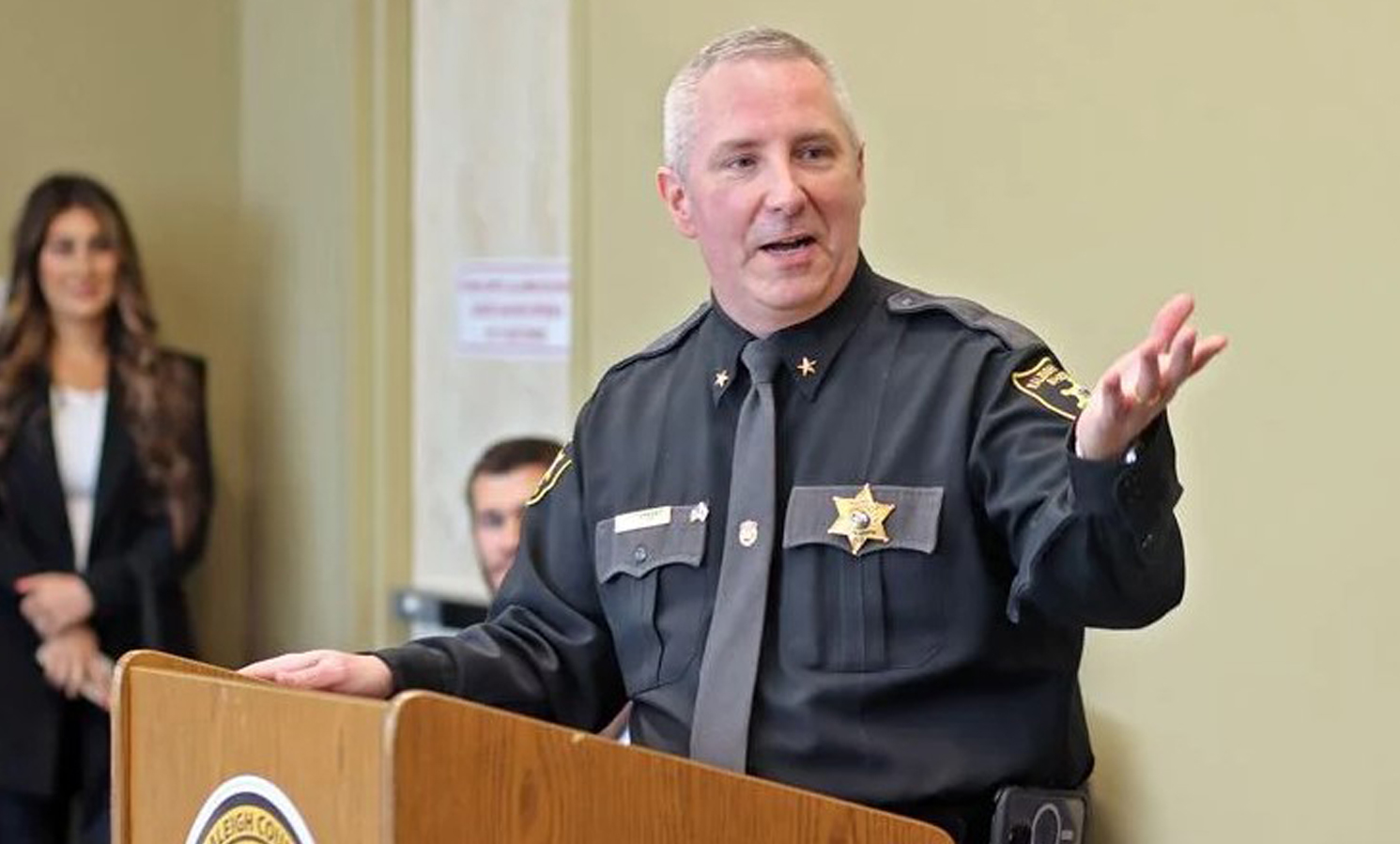 By Josephine E. Moore, The Register-Herald (Mar 31, 2023)

For the first time in more than 170 years, members of the Raleigh County Sheriff's Office have a place to call their own that was not only built but designed just for them.
Members of the public as well as elected officials and fellow officers were able to get their first glance at the newly completed Raleigh County Sheriff's Office during a grand opening ceremony Friday afternoon.  Despite the day's gloomy and overcast weather, those touring the facility during its unveiling Friday were in awe of the new facility, which is several times the size of the department's now former office on South Eisenhower Drive.  "This is like Taj Mahal," said former Raleigh County Sheriff turned Raleigh County Clerk Danny Moore during the grand opening ceremony. "They have went from the outhouse to the penthouse."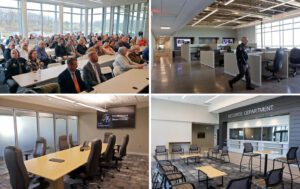 The new sheriff's office is located in Pinecrest Industrial Park. It's a 27,000-square-foot structure and not only has a designated space for each Raleigh County deputy but the department's K-9 officers also have a specially built kennel to call their own.  It also has a gym and physical tactics training room as well as a large road patrol office, which is equipped with a personal desk for every patrol officer, something that was not possible at their former location.  Former Raleigh Sheriff Scott Van Meter said getting the sheriff's department a new updated office was one of his goals when he was first elected six years ago.  "The Raleigh County Sheriff's Department has been around for over 170 years and has never had its own dedicated new office, and it's about time to get one for 'em," he said. "When I was elected six years ago, one of our goals was to get the best and up-to-date and state-of-the-art facility for our men and women in the sheriff's department. So we approached the county commission, and thankfully they gave us their blessing to pursue this goal."

Though it took longer than expected to complete the facility due to supply chain shortages, Raleigh County Commission President Dave Tolliver said the project was completed within its budget of roughly $10 million. The building was designed by Silling Architects of Charleston and built by Radford and Radford of Beckley.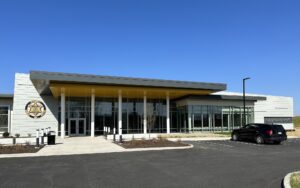 Steve Davis, the county's project manager for the new building, said Raleigh County Sheriff J.C. Canaday, who was a chief deputy at the time, had a big hand in ensuring that the facility would fit the present and future needs of the department.  "It was his ideas, his working with the design, his working with the architect, countless meetings, going through and deciding how we're going to actually construct this building," Davis said. "So he's put more effort into this than anybody. His heart and soul was in this building; his fingerprints are all over it."
Canaday was reluctant to take so much credit for the design of the building and instead credited his captains for providing input on everything in the building's layout.  "That was really a team effort, and I can't thank those guys enough," Canaday said.  He also went on to thank all the former and current members of the Raleigh County Sheriff's Office who played a part in making the department what it is today.  "The reason that we have something better is because people like (former Raleigh Sheriff's Deputy Dave Gentry) and (Mitchell "Skee" Barley) and Danny (Moore) and everybody that's worn this uniform," Canaday said. "The contributions that they've made, we have something better because of them."
Canaday said the new building was not only an investment in the current members of the sheriff's department but also those who would join the ranks in the future.  "This building represents the past, the present and the future," he said. "It's a vision for what is possible and a symbol of growth. It's a place where new history begins and our old history is enshrined."
News Link: https://www.register-herald.com/news/new-raleigh-sheriffs-office-unveiled-at-ceremony/article_7022cbfc-d021-11ed-b5d1-5b625a1d49fc.html