Michael LeBoeuf, FAIA, Joins Silling's Orlando Studio as Director of Design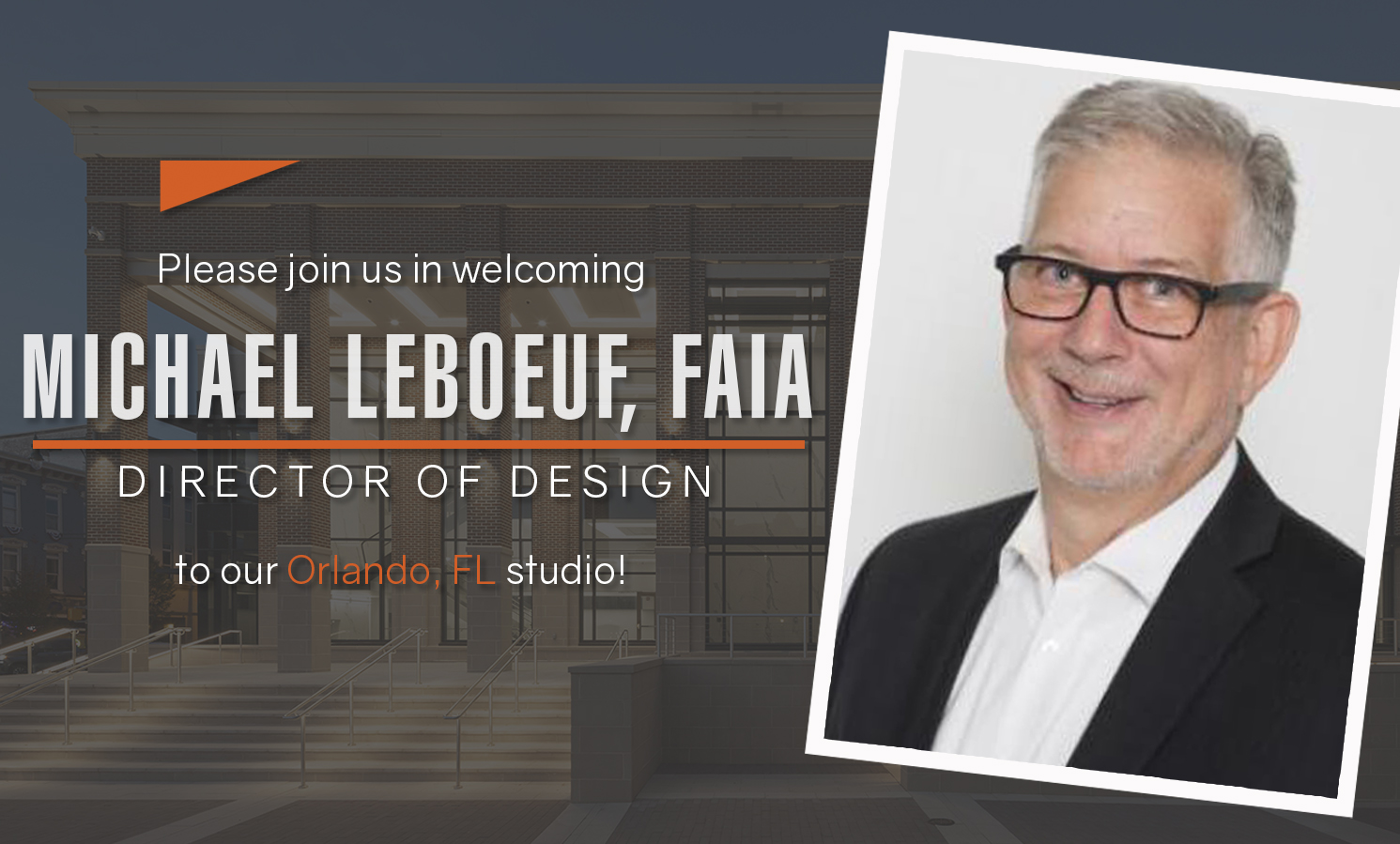 We are very pleased to announce the hiring of Michael LeBoeuf, FAIA, as our firm's new Director of Design. A resident of the Orlando area since 1985, Michael has a very impressive and powerful resume of Justice + Civic work throughout the country.
As the Director of Design at Silling, Michael has focused on the design and renovations of courthouses for over 30 years–projects that represent substantial investments by our society. His work has contributed to the evolution of the modern courthouse through design that has enhanced building efficiency and transformed courtroom design and court operations through design excellence. He has served as the Lead Designer and Courts Planner on 40 courthouses compiling to be over 600 courtrooms and over 8,000,000 square feet of courthouse facilities around the United States. To date his design work has received 60 awards for design excellence.