Design for the new Hoke County Courthouse & Administration Building Unveiled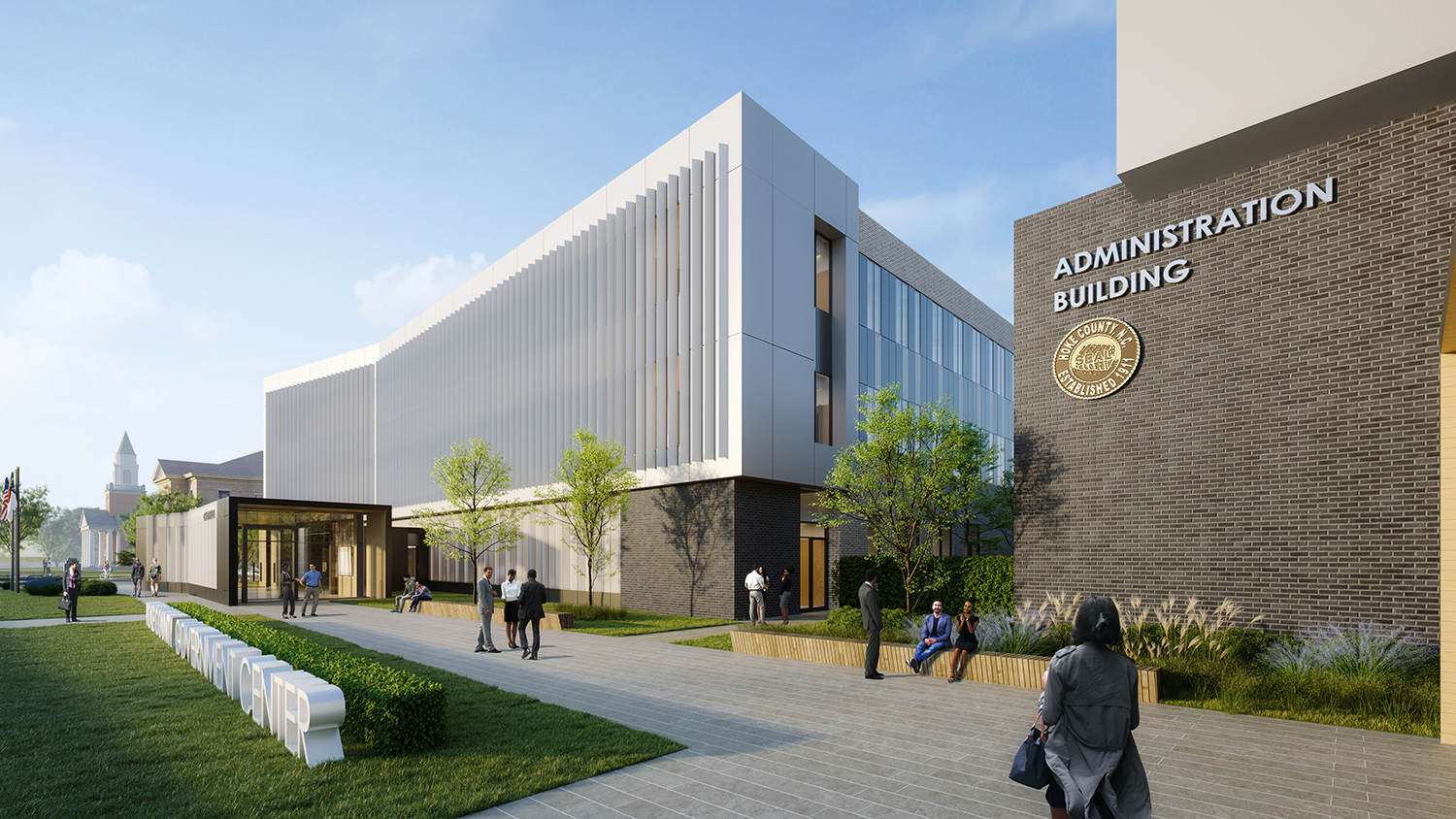 Taking a bold step in contributing to the continued revitalization and redefinition of the civic center of Raeford, North Carolina, this project features the design and construction of a new 51,000 square foot courthouse and a 19,000 square foot administration building.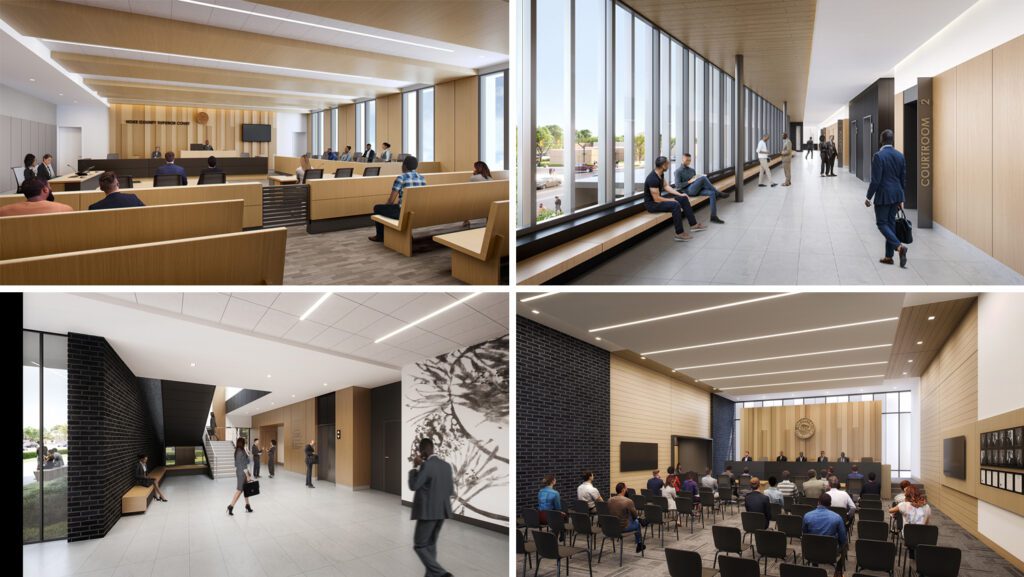 The new three-story courthouse will feature five courtrooms serving the Superior and District Courts with their attendant holding cells and jury deliberation rooms. It also houses the Clerk of Courts, District Attorney, Public Defender, jury assembly at the lowest level, and five judge's chambers. The two-story administration building will include the county's Tax Collector and Assessor, Human Resources, Finance, and IT departments, as well as administrative offices and a boardroom for the Commission.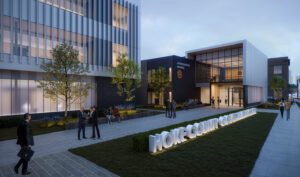 The new County Courthouse and Administration Building is located in the center of the new Justice Center Campus and sets up an axial promenade that links the historic courthouse entry to the new county administration building. The intentional siting of the new courthouse and administration building will together form the defining element of the concept, and establishes a new public plaza parallel to North Main Street.