Harrison County General Services Annex Design Unveiled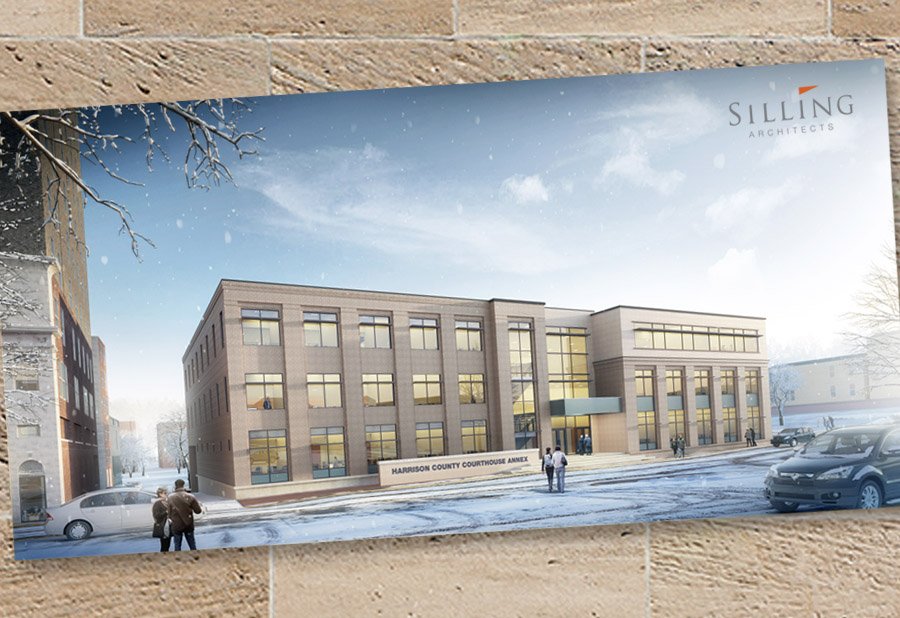 Exponent Telegram – Clarksburg, West Virginia
The Harrison County Commission on Wednesday received an update on designs for a $21 million proposed county general services building and welcomed the announcement of groundwork at a new retail area within the Charles Pointe development.
Preliminary estimates for a proposed general services annex to be located near the Harrison County Courthouse place the cost at about $21.3 million. That figure includes construction, design, furniture, fixtures and equipment, owner testing, surveying and geo-tech. It does not include the cost of the properties beneath the structure.
The most recent design shows a 72,480-square foot building spread over three stories and a basement. The exterior would have "Italian Renaissance-style but with a modern touch," according to Marie McCauley of Silling Architects. The annex would house the County Commission, County Clerk's Office, Assessor's Office, Sheriff's Tax Office, Planning and IT departments and the Community Corrections Day Report Center.