Former Federal Building Reopens With A New Purpose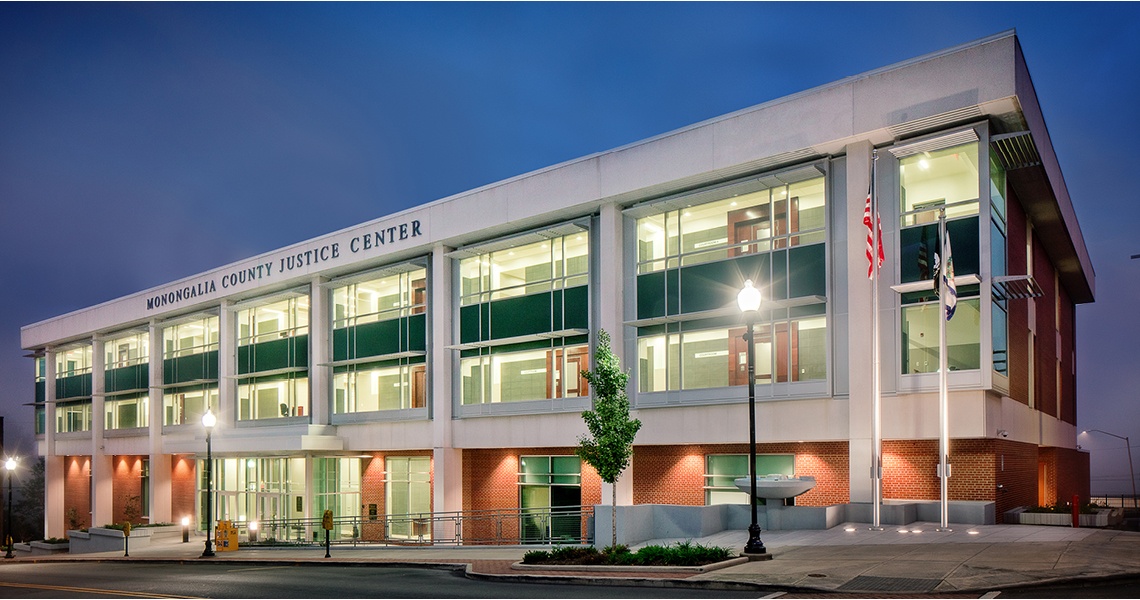 WAJR.com
Morgantown, WV, August 2015 – A former Morgantown federal building, closed to the public for at least 8 years, reopens with a new purpose.
"How wonderful it is that High Street in Morgantown, Monongalia County, West Virginia has been enhanced by this inspiring new beacon of civic pride," said Judge Phillip D. Gaujot. He was one of several, under a late summer sun, to address dozens of Monongalia County's legal community members at the dedication of the Monongalia County Justice Center.
Built in the 1970's, the structure housed the regional post office before it was closed and sold to Monongalia County. "The commissioners would like to thank the citizens and the tax payers of this great county. We appreciate the support. Without it, this extraordinary facility would not have been possible," stated Tom Bloom, Monongalia County Commission President.
In July 2007, the county put earnest money on the property. More than 4 years later, the U.S. House Committee of Oversight and Government Reform approved Monongalia County's $701,225 purchase of the structure. Within two years, renovation work was set to begin. "On March 17, 2014, a contract was awarded Massaro Corporation of Pittsburgh to construct the building. And, 17 months later we are moments away from opening this building to the public," informed Bloom followed by a round of applause that included members of the Monongalia County Bar Association, the county prosecutor's office, city and county police and even family members of the late Harley O. Staggers, the building's original namesake.
Designed by Silling Architects of Charleston, WV, the project included $18 million that went toward reconstructing the inside to house a number of offices and courts that will relocate from the county the county courthouse, also on High Street, just blocks away.
"The Monongalia Justice Center is a noble structure that conveys the majesty and the openness of the American judicial system," exclaimed Gaujot, Seventeenth Judicial Circuit Judge.
The Supreme Court of Appeals State of West Virginia revealed new floor plans within the building constructed with security in mind.