Silling Earns Four AIA West Virginia Design Awards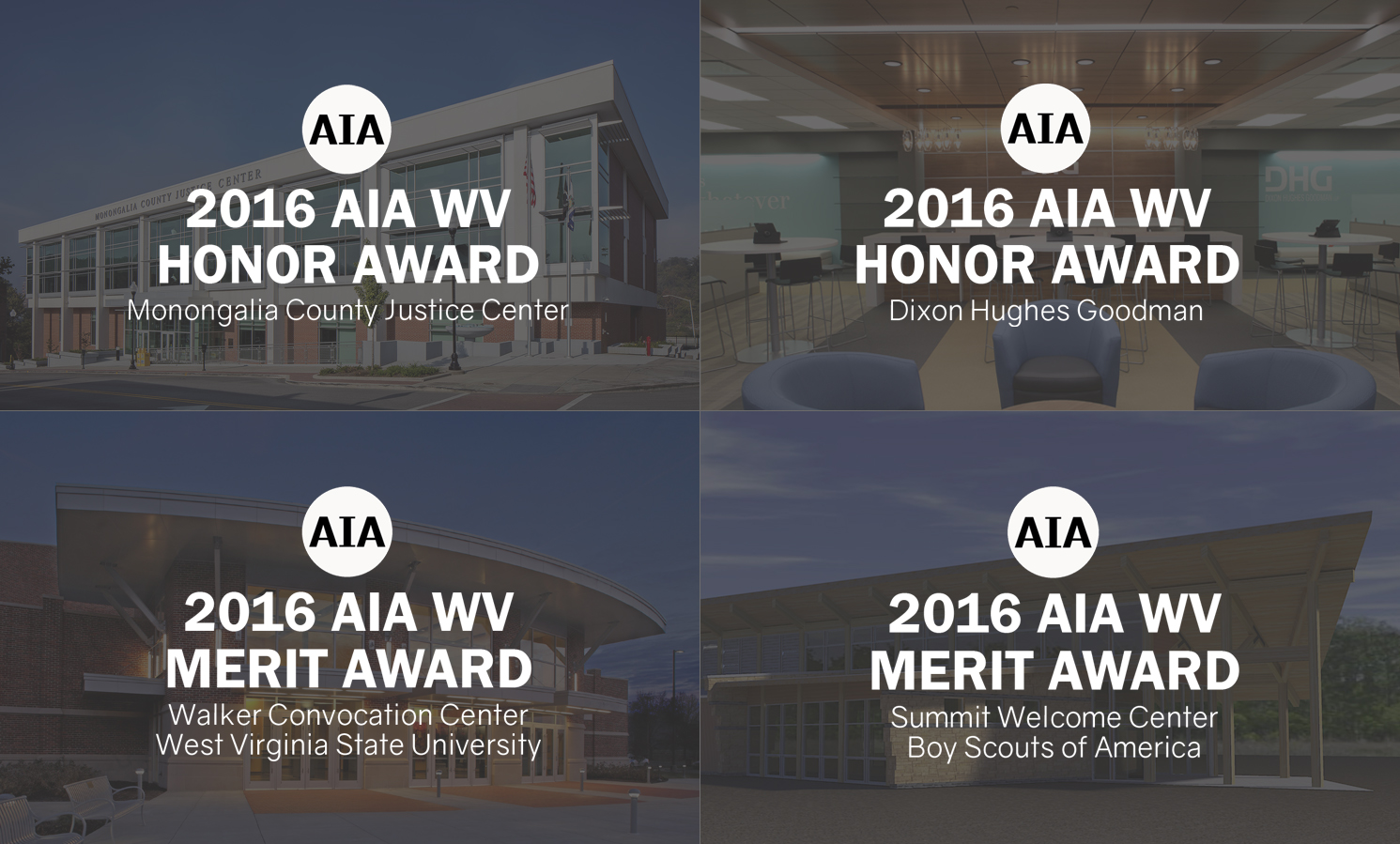 AIA West Virginia | April 24, 2016
The West Virginia Chapter of the American Institute of Architects – AIA West Virginia – has announced the winners of the AIA's top design awards for 2015.
Silling Architects of Charleston garnered the most awards for 2015, selected on all four of their submittals and receiving two "Honor Awards" – the highest design distinction by the American Institute of Architects (AIA) – and two "Merit Awards". Silling's two Honor Awards were for their design of the Monongalia County Justice Center in Morgantown, and for their interior design of the Dixon Hughes Goodman offices in Charleston. Merit recognition was given for their design of the D. Stephen and Diane H. Walker Convocation Center at West Virginia State University, and for an "unbuilt project," the Summit Welcome Center for the Boy Scouts of America camp in Mount Hope, WV.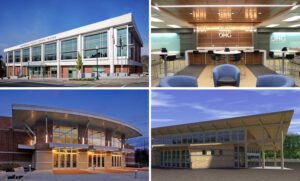 Since 2004, Silling has been honored with 13 design awards through AIA West Virginia. Past award recipients include the Lewis County Judicial Annex, Raleigh County Judicial Center, Morgan County Courthouse, Moses Residence, Haddad Riverfront Park, Bible Center Church, Chesapeake Energy Eastern Regional Headquarters (unbuilt work), James C. Wilson Student Union at West Virginia State University, and Star USA Federal Credit Union.
---
* Every year AIA-WV recognizes the most outstanding architectural design projects in the state. Award winning projects are projects that successfully met specific, individual project goals and requirements. Entries are evaluated individually, not in competition with each other. Projects are designated with Honor Award for "Excellence in Architecture or Merit Award for Excellence in Architecture by an out of state independent, anonymous jury review of their peers.
The jury is comprised of award winning practitioners and academicians from non-regional Chapters of the American Institute of Architects. The Jury looks for projects that are extraordinary, that go beyond the scope of the program, the client and budget. The awarded projects in some way transform the site, the building typology, the program, the design.