Silling Architects Earns AIA WV Honor Award For Cabin Creek Health Center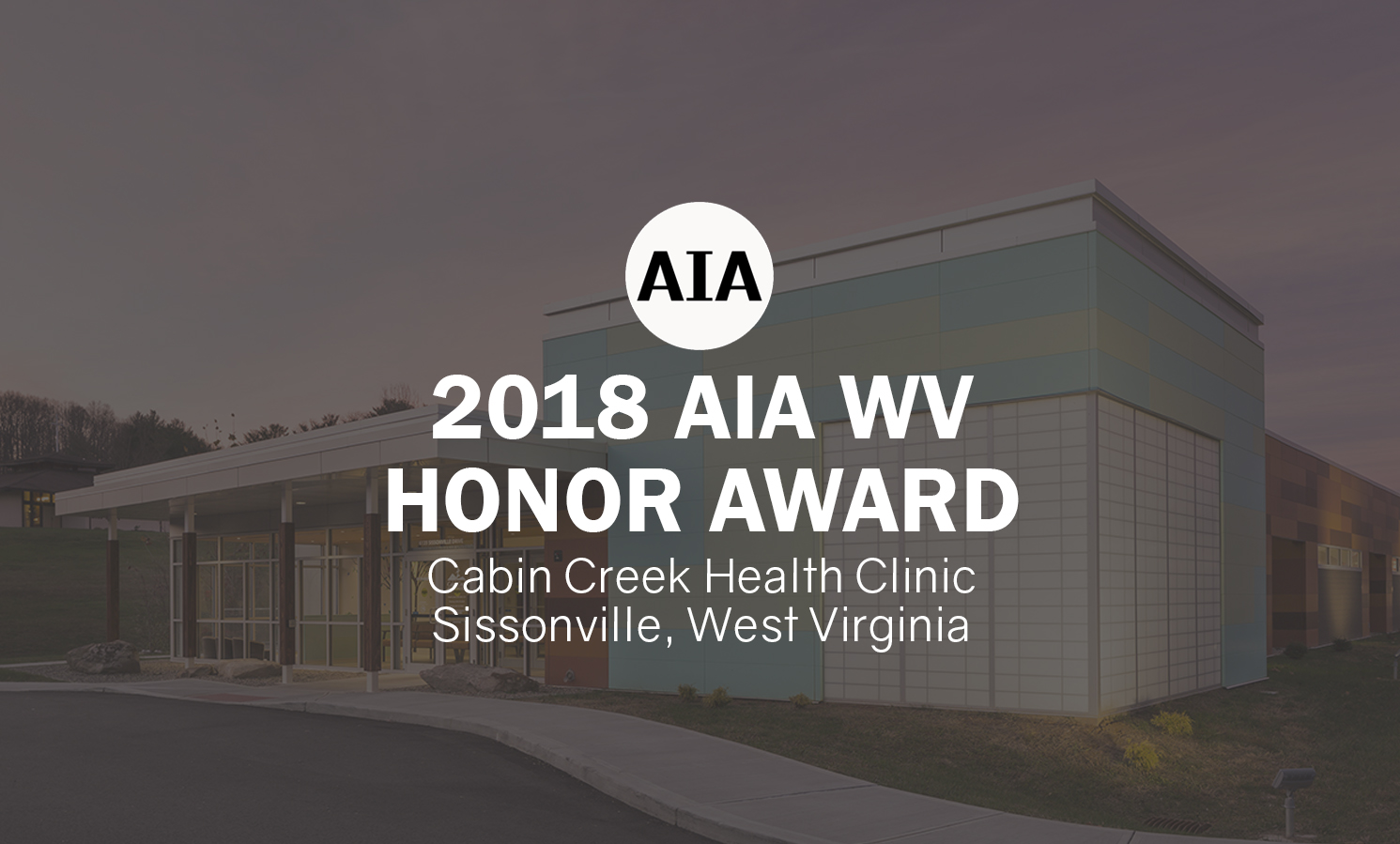 By Max Garland, Charleston Gazette-Mail | April 15, 2018
When Silling Architects designed Cabin Creek Health Systems' new Sissonville Health Center, it had the area's resilient community in mind. "That project just shows the toughness of Cabin Creek, and their commitment to small, community-based health care," said Jody Driggs, principal of the Charleston-based Silling, of replacing the old clinic destroyed in a fire. The new, 10,600-square-foot health clinic was necessary after the old clinic met its demise in 2015. Its staff eventually set up shop at the old Bonham Elementary School as a temporary solution, where it repeatedly encountered issues with flooding.
Now, Silling has been recognized for its efforts in designing the clinic. Silling was among several firms honored by the West Virginia Chapter of the American Institute of Architects at the organization's annual awards gala on April 7. It received an Honor Award for Excellence in Architecture.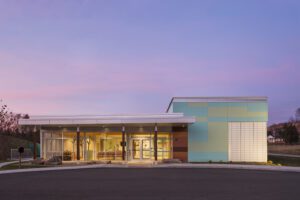 "The school still had problems with flooding, and they had to sweep up mud, deal with outages and clean it all up to get the place back up and moving again," Driggs said of the clinic staff's experience in the old school building. "That shows you the kind of passion they have for treating patients. We wanted to put together a building that reflected that."
Through a bid process, Cabin Creek selected Silling to design the new facility. Silling had plenty of experience designing health care-focused facilities prior to its bid on the clinic project, Driggs said. "We like working on that scale, with medical office buildings and small outpatient facilities, so we were really interested," he said. "We went through the interview process, and we were lucky enough to get picked."
Silling designed the building with sustainability in mind. It's energy efficient, with an emergency generator at the ready for vital clinic systems and spaces if the staff has to weather another power outage, Driggs said. Dental and pharmacy services are also available in the new facility, expanding upon the old clinic's offerings.
AIA WV said in a news release that the clinic's presentation "conveys an elegant design solution," adding that the building has a "bold presence" at its location near Sissonville High School. "The controlled, natural palette is evident in the design decisions throughout the project, and it creates a calming effect for visitors and staff," AIA WV said. "Attention to detail is evident in the clean lines of the interior, and intentional juxtaposition of forms."
Proceeds from the gala's ticket sales went toward the AIA WV scholarship program benefitting West Virginia students working toward an architecture degree. AIA WV said it awarded five students a total of $12,500.