A Local Community has Embraced their New Animal Shelter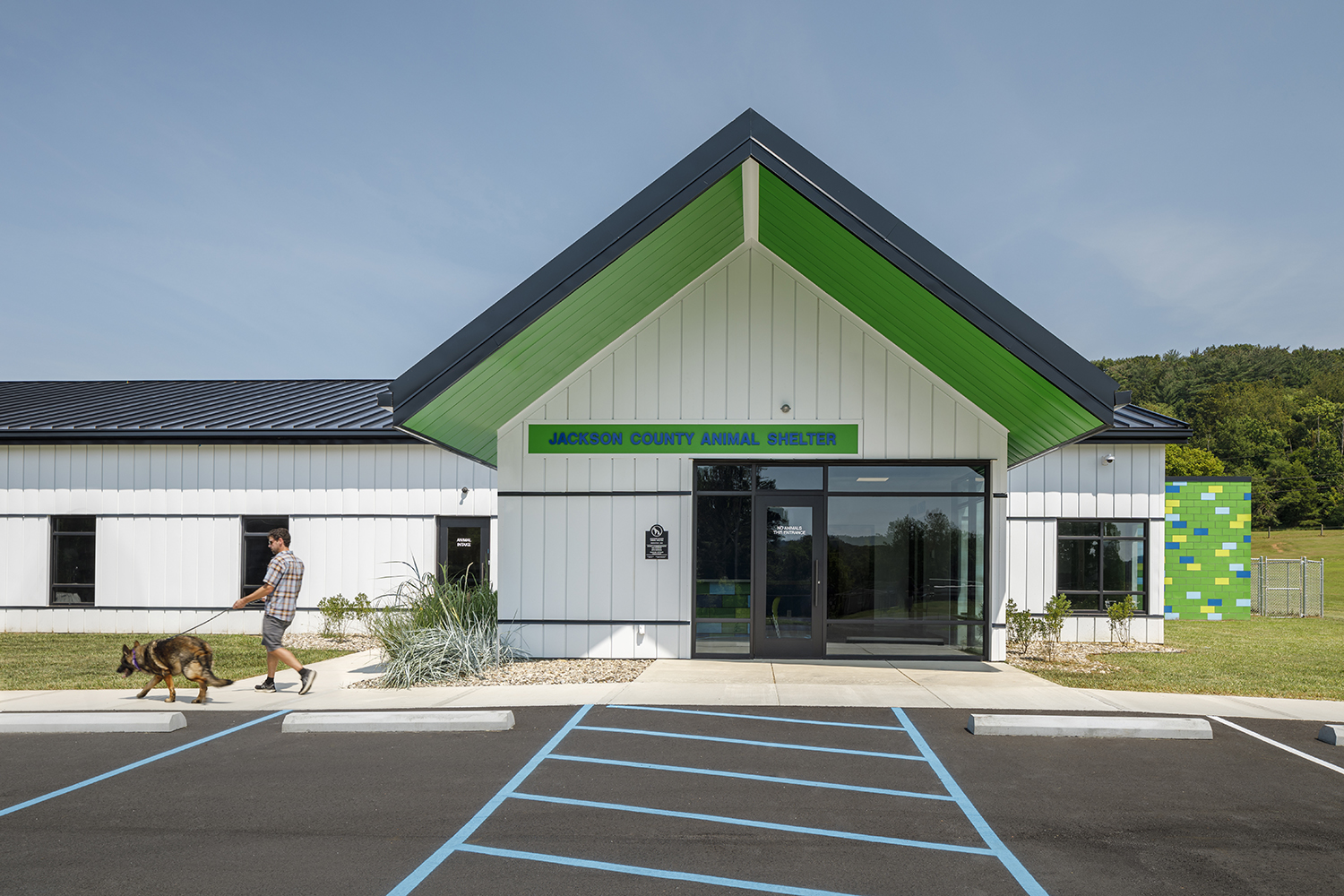 Community members throughout Jackson County expressed an incredible amount of joy to see the opening of the new animal shelter this past week.  Due to an overwhelming need for a new space, the County hired Silling Architects to complete a design for their new Animal Shelter. The previous building is located at the Jackson County Fairgrounds and lacked the space and amenities needed to operate a modern and thriving shelter. The amount of community involvement within the current shelter has been inspiring, so the overriding design goal for the new shelter was to provide an inviting place for visitors, volunteers, and employees, while also creating a healthy space for the animals.
The 6,600 square foot building is oriented on an east-west axis, with the dog runs and band of windows located along the north side. The north-facing dog runs will keep the animals out of the glaring sun, while also providing the right amount of sunlight into the kennel area. The welcoming glass entrance is located on the southern elevation with a deep roof overhang to allow for natural light, but also avoid the glaring summer sun.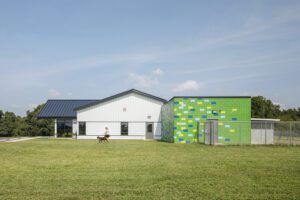 The functional goal of the floor plan was to separate the healthy and sick animals, and the public space from the private space. Upon entering the building, visitors are greeted at the reception desk and have controlled access to a cat adoption room, meet-and- greet room, and the dog adoption kennels. Located directly off the sally port are the quarantine rooms, which allow for the safe care of animals, and is restricted from public access. The employee spaces flow between the public and quarantine areas, with direct access to the sally port.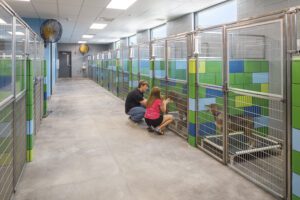 The proposed building form is shaped by the current building typology at the fairgrounds. This building form will also create an efficient means of construction. The building materials of metal, glass, concrete, and glazed concrete block will ensure the building is easily maintained into the future.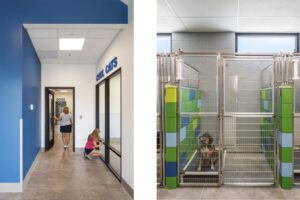 The ultimate goal of any animal shelter is to increase the adoption rate–by implementing a modern take on a common building form, we've created a design that will be fun and inviting for the public, efficient for the employees, and most importantly, safe and comfortable for the animals.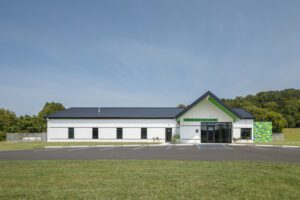 PHOTO CREDIT:  Josh Beeman Photography