COVID – The Impact on Future Home Design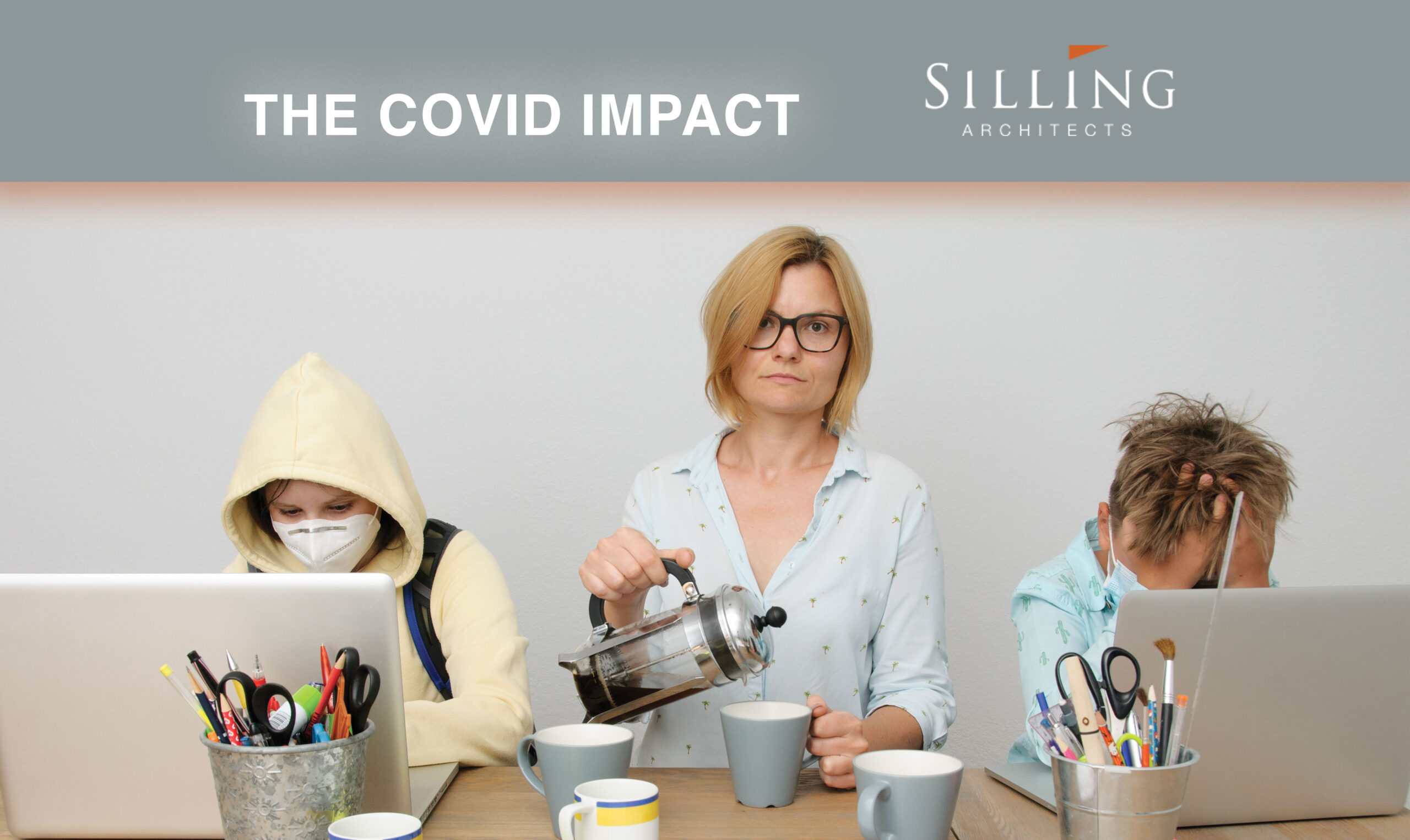 2020 was all about separation – forced, requested … or longed for!
The action or state of moving or being moved apart.
The division of something into constituent or distinct elements.
Separation from work and school. Separation from family and friends. Separation from the great outdoors. Separation from shops, restaurants, the salon, the gym and …
SEPARATION WITHIN THE HOME
The COVID-19 pandemic not only separated us physically, it provoked the need to partition our homes into separate areas, providing defined spaces for the kids to attend virtual school and makeshift "offices" where Mom and Dad could work as peacefully as possible. Having spent 95% of our time at home for the last 9+ months we have been forced to scrutinize the way we live, and reconsider the ways in which our homes function – both good and bad – and it has led us to a greater appreciation for good home design. We are still in a time of uncertainty, so how will architectural home design need to change and evolve to accommodate the new "normal"?
THE HOME OFFICE
First and foremost, home offices will be one of the biggest features in new home design. Many of us had to quickly convert areas and rooms into our "home office" showcasing the importance of a separate space where it is quiet enough to make and receive video conference calls without interruption. Even though people will eventually return to their offices, there is a good chance a vast portion of employees will continue to work remotely as online collaboration technology evolves to make this a very viable option. Homes with multiple areas for getting work done – offices, libraries, and study areas – will become even more popular in home design. There may even be a greater demand for dedicated, private spaces in place of the current open-plan concept.
THE KITCHEN
In recent years the kitchen has become one of the most important places in the home and COVID-19 has made it even more so. Going forward interior designers will lean toward using natural antimicrobial materials that perform well and look great.
METAL: Coppers, brasses, and bronzes naturally have intrinsic properties to destroy a wide range of micro-organisms. Great for drawer and cabinet hardware, faucets, kitchen and bathroom decor.
STONE: Quartz is one of the hardest non-precious stones on earth. Countertops made from this are hard, stain and scratch-resistant, and are the most sanitary.
WOOD: Bamboo, oak and cork stop bacteria and micro-organisms from growing and can create durable, attractive flooring.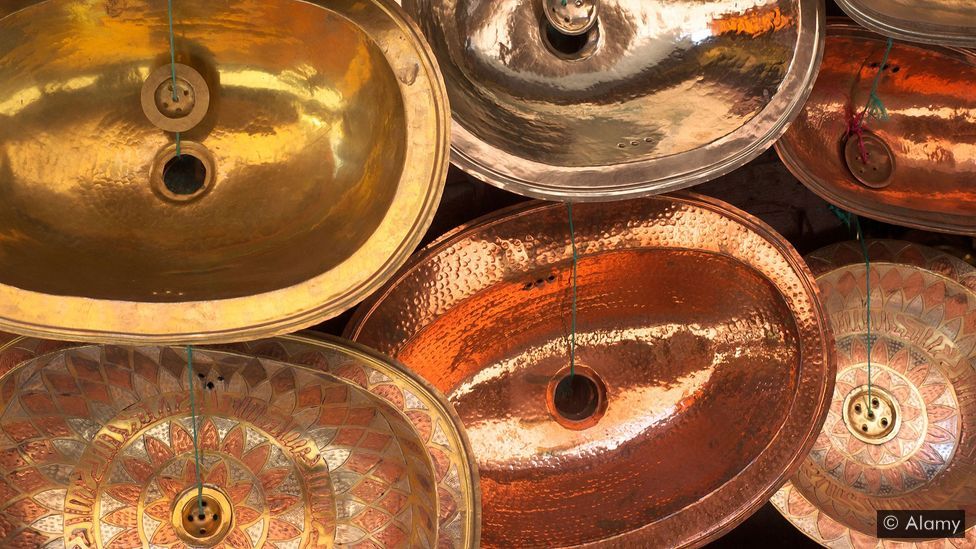 DESIGN FEATURES
Future design features at the top of the priority list will most likely include:
Convertible, multi-function spaces that can be used as a gym, schoolroom, office, or bedroom as needed.
Higher ceilings – to give the feeling of more space.
Larger windows and skylights – to provide increased natural sunlight.
Easily accessible outside areas – for fresh air.
"Smart-home" infrastructure that includes integrated remote, motion-activated and voice-controlled technology to reduce the spread of microbes and that also integrate seamlessly with off-the-shelf systems such as Amazon Alexa, Nest Thermostat, Ring Doorbell, SimpliSafe Security and ROKU TV to name a few.
MULTI-GENERATIONAL SPACES
The pandemic has highlighted the value of keeping elderly family members safe and close as the mortality rate of the elderly living in care facilities and contracting Covid-19 has skyrocketed. The future of in-home care for aging family members is expected to grow in popularity. This will lead to the increased need for independent, purpose built living areas added to the family home, with a separate entrance and interior spaces that include kitchenettes and larger, more accessible bathrooms with multiple safety features.
PRIVATE OUTDOOR SPACE
Appreciation for fresh air and nature seems to have greatly increased since the onset of COVID. The act of simply going for a walk or sitting in a park has been a monumental source of relief. From sprawling backyards to small city courtyards, outdoor spaces of all sizes give a place to cook, eat, play and exercise in the fresh air. Going forward the demand for private outdoor spaces looks set to grow and it will be up to architects and designers to integrate the great outdoors into their designs – roof top gardens, porches, balconies, open courtyards, and mini backyards – along with the use of larger windows and folding glass doors that mesh the interior space with nature.
AIR AND WATER PURIFICATION
Water and air quality have been a major focal point throughout the COVID-19 pandemic and people are now beginning to pay more attention to these systems within their homes. Because of this, we may see an increased request for energy efficiency along with a change in ventilation systems – HVAC and smart home air purification. The new programs will not only control the temperature of the air in the house, but also its quality and, if necessary, they will automatically filter and clean it to provide a healthier environment.