Architecture: An Education Continuum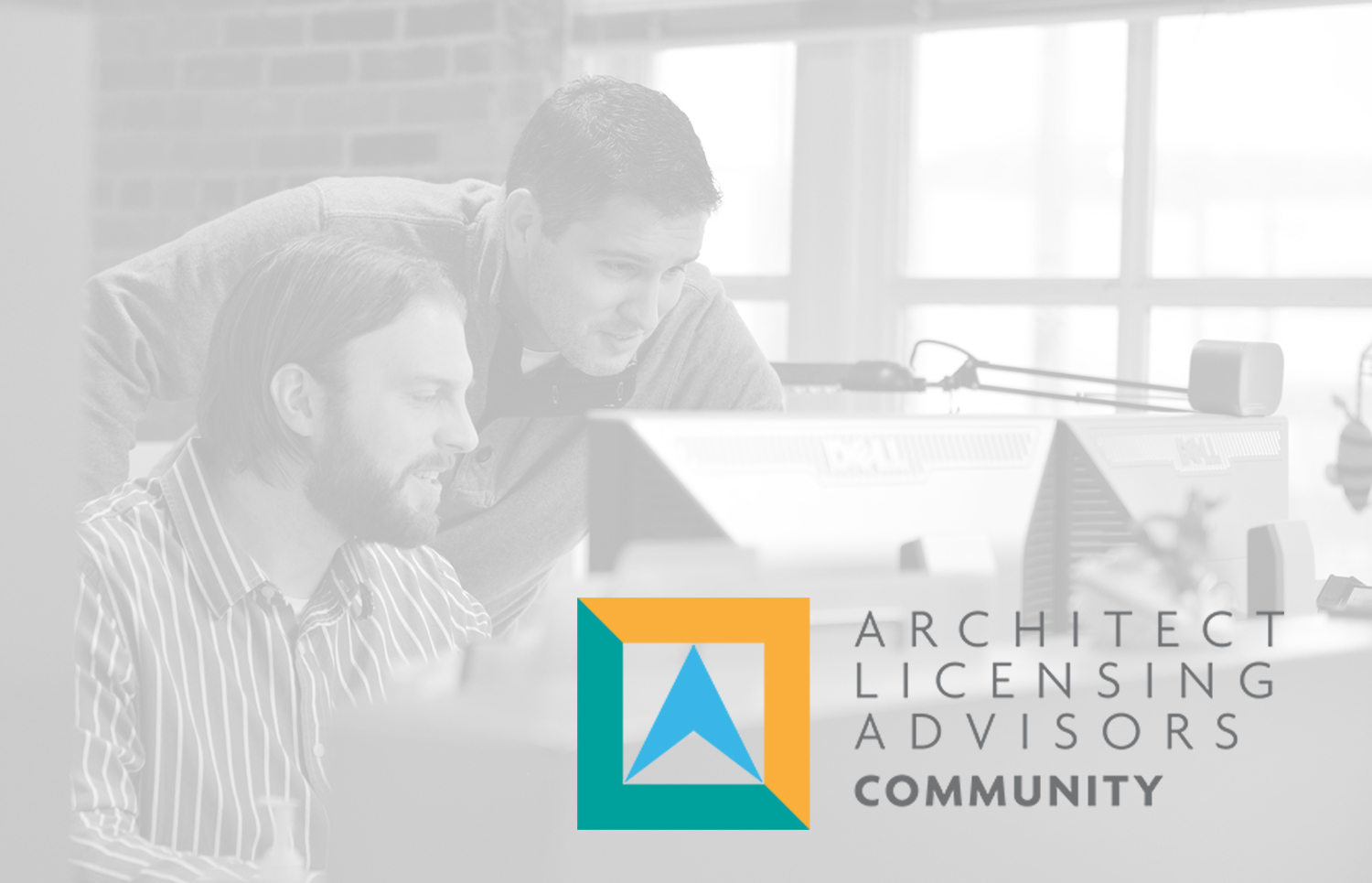 Getting Licensed
Once college graduates enter the professional workplace, one might think their investment in education has come to an end. In reality, they've just begun. Though the 8 am lectures are over endless opportunities for growth await. For Architects, the springboard for a successful career is the path to licensure, which serves as a multi-pronged measure of competency for candidates. While there are endless pathways for achieving licensure, outlined here is probably the most common, straightforward path.
AXP

The longest, and likely first encountered, step for most candidates is to obtain relevant experience in an architecture firm. Divided into 6 sections, the Architectural Experience Program (AXP) allows young professionals to track their progress in obtaining various experiences with each division featuring focused objectives to help individuals better assess their personal development. Much like medical students complete clinical rotations and placements to kickstart their careers with exposure in various fields of work and diverse work environments, so too must architecture graduates gain an intimate knowledge of a multitude of skills through practice. Historically these opportunities were presented as internships, but today it is more common to see the title of "Designer" assigned to positions intended for recent college graduates.
Hopefully, candidates will find themselves in a firm that values their abilities and wishes to assist them in their professional growth. Candidates should be encouraged to experience the many facets of architecture and design. In an optimal scenario, young professionals and firms will see great potential in one another and work to further their causes together. Firms can offer an abundance of resources to future Architects – study materials, testing expense reimbursement, and most importantly first-hand experience. Likewise, recent grads bring a fresh perspective on design trends, visualization software programs, and a newfound comprehension of world events.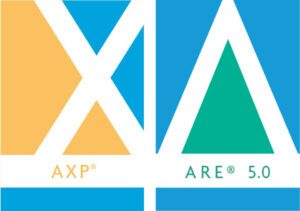 ARE
In addition to completing the AXP requirements, candidates must complete the Architectural Registration Exams (ARE), which correlate with the AXP categories. While any graduate will eventually complete the AXP, there is no guarantee that they will pass all 6 divisions of the ARE. Current testers average a 54% pass rate, but failure in any given division should not be seen as a knock against a candidate's ability. As someone recently shared with me, submitting an ARE test is similar to submitting plans to the Fire Marshal. "It's never a failure. You just need to 'revise and resubmit'."
The AREs continue to transform, and as a result of the pandemic, they can now be proctored virtually. Online testing proctored from afar removes the need for candidates to travel far distances to and from testing centers. To complete the exam virtually, stringent requirements for the testing environment must still be met and candidates are required to have video and audio connections for proctoring purposes. Fortunately, users can set up unlimited, free appointments with the exam proctors to ensure that their testing environment meets all of the requirements. It is imperative that this free service is utilized because nobody wants to log in the day of their exam to find out their remote testing station is not satisfactory, causing them to forfeit their testing window and losing their examination fee.
Upon completion, a newly-minted Architect will hold the knowledge necessary to appropriately fulfill their role, understanding their obligation to protect the health, safety, and welfare of building occupants.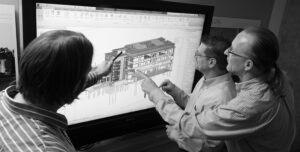 Sounding Board
No young professional should go it alone. While every candidate is required to have a Supervisor who signs off on their AXP hours, they can't always rely on that individual to be available or prepared to offer timely advice during the licensure process. Whereas the Supervisor directly oversees the work of a candidate, a strong, diversified network of resources is better suited to assist emerging professionals in accomplishing licensure. While more mature Architects are well versed on all of the materials covered in the AREs, due to the ever-changing nature of the exams and the associated testing process, it can be hard for firm leadership to relate to current candidates' conundrums.
Developing a relationship with a mentor, whether internally or from another firm, can provide the extra boost needed for a candidate's success. Having someone readily available to field questions on the fly, who isn't actively managing your hours, and is familiar with the current licensing procedures can prove extremely helpful, especially when candidates feel as though they're stumbling or have hit a brick wall.
Here in West Virginia, where most firms are too small to necessitate an emerging professional community within their own walls, at first glance it may seem difficult to find appropriate, relevant resources that can provide a tailored response to young professionals' queries, but there are actually numerous fantastic resources to cover every aspect of the licensure process. First and foremost, NCARB provides instructions to guide candidates through the entire process – making an account, logging AXP hours, completing the AREs, and sending relevant information to state licensing boards for their approval. Oftentimes coworkers can provide anecdotal tips and tricks to assist with studying techniques, guiding young designers to opportunities for experience in an AXP category that they just can't seem to nail down, and more.
Beyond that, the local state licensing board can lend a hand, making sure candidates have completed all of the prerequisites for licensure. Additionally, AIA's Center for Emerging Professionals caters to college students, recent graduates, and newly licensed professionals while their Young Architects Forum can prove to be a great resource to recently licensed Architects. Emerging professionals' local AIA chapter can offer more targeted assistance relevant to their local conditions through shared continuing education opportunities, networking events, sharing local job postings, offering mentoring programs, and more.
And then there's the Licensing Advisor. Some Licensing Advisors are appointed to assist candidates for a specific architecture firm or institution of higher education while others are regional resources for cities or states. At a minimum, each state has a Licensing Advisor appointed by the state AIA chapter, so no matter where a candidate finds themselves, they've got someone to help them out along the way. Licensing Advisors, like myself, have an abundance of additional resources and an internal community devoted to helping candidates succeed.
Licensing Advisors are meant to be an all-encompassing resource throughout the path to licensure. Have a question about the AXP requirements? Can't seem to pass a division of the AREs?  Your AXP supervisor isn't acknowledging your experience submissions? What is NAAB Accreditation and does it matter? What if my firm is actively preventing my progress towards licensure? My path to licensure doesn't fit the status quo. What are my options? If you've got a question, send it on!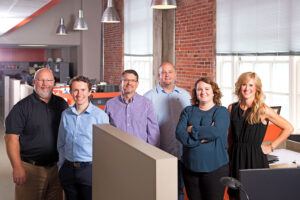 Beyond Licensure

Once candidates have passed their final Architectural Registration Exam, logged their last Architectural Experience Program Hour, it's time to celebrate! Years of all-nighters, reluctant memorization of codes, dreaming of programming diagrams, and being able to correctly spot a vapor barrier in a wall section are second nature. After an average of 12.3 years spent going to college, interning, landing their first permanent position, late nights, and endless studying, newly licensed Architects are finished learning, right? It's finally time to relax, design a few cool spots, and coast to retirement! Nope.
Beyond the licensing process, just as Lawyers practice law and Doctors practice medicine, Architects practice architecture; we're always learning, evolving our development processes along the way. Each project we are involved with has unique parameters which inform its spatial organization and architectural form. Continuous developments in construction systems, new materials, building uses, and interest in public engagement create an unending flow of never-before-seen ideas. The culmination of parameters for each project is a unique interpretation of the owner's vision, reactive to the needs of a specific moment in time.
To keep ourselves sharp we regularly engage in Continuing Education courses that cover topics ranging from best practices when detailing with specific materials to current trends in detention cell design to furniture trends in the post-covid workspace. We attend conferences ranging from general trends in architecture to specific courts-related revolutionary technologies. We seek additional certifications from LEED, WELL, CSI, and USGBC, to name a few. We learn new modeling and graphic visualization software programs. We adapt to ever-changing trends. Every day we broaden our horizons, knowing that the more intel we gather, the better equipped we are for future projects. From the second we step into our first college studio course to the moment we step off our last project construction site, Architects are in an education continuum – always learning, growing, and adapting to formulate the optimal present-day solutions which provide for a resilient built environment that will have a continued impact for decades to come.